A graduate of the London School of Economics and Edinburgh Law School, Sevin Baguirov is an established human rights and international law specialist.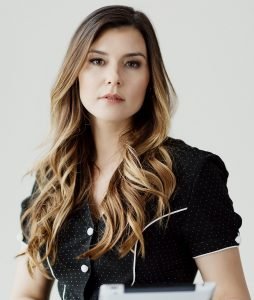 Sevin Baguirov holds a Master of Science degree from the London School of Economics and graduated first in her class with an LLM degree from Edinburgh Law School. She is the recipient of the TB Smith Prize for most distinguished scholar as well as the WA Wilson Prize for her research in the field of international criminal law.
The author of numerous commentaries on human rights issues, Sevin Baguirov is also co-editor of the book International Crimes: The Case of Bosnia and Herzegovina.
With over ten years of experience in the policy-making sector, Sevin Baguirov worked at various think tanks including the Center for Eurasian Studies as Human Rights Specialist. During this time, she served as Managing Editor of the peer-reviewed Journal of International Crimes and History.
A self-described "book junkie" and "health enthusiast", Sevin is also a former professional swimmer and loves hiking,  her regular yoga practice and orange theory classes in her spare time.